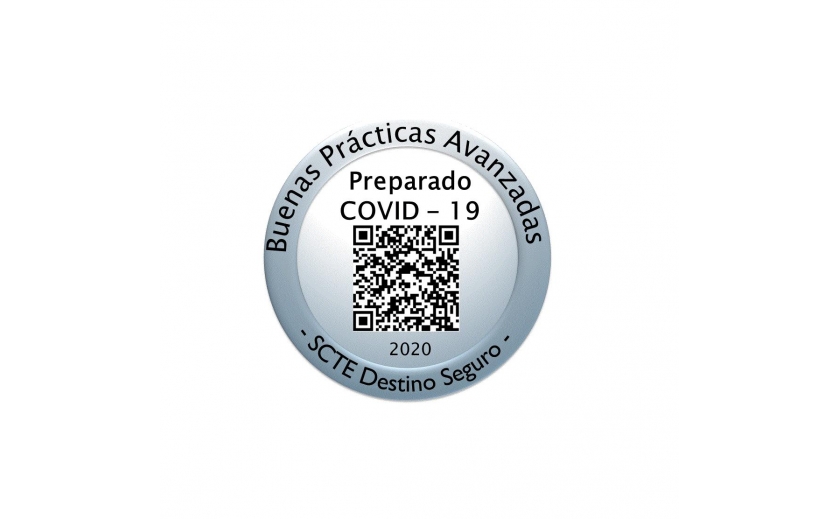 AMBIA TOURS CERTIFIED COMPANY COVID-19 HEALTH AND SAFETY MEASURES
We have compiled this information to assist our customers at this time of disruption.
Your health is our priority while you enjoy your stay in our destination.
Ambia Tours has been working to obtain the SICTED (Turism Quality Integral System) Advanced Good Practices for reducing the risk of contagion by the SARS-CoV-19 coronavirus in the tourism sector. These Good Practices have been adapted from the Guidelines for the reduction of the risk of contagion by the SARS-CoV-19 coronavirus in the tourism sector prepared by the Secretary of State for Tourism and the Ministry of Health, in collaboration with the Institute for Spanish Tourism Quality (ICTE).
Ambia Tours security teams has also closely worked with his collaborators and services suppliers to make sure they comply with the heath regulations and have implemented the required measurements to prevent contamination by COVI19.
Some of this measures include:
Reservation is always through web page, email or phone
Upon your arrival, Ambia Tours manager or the service supplier company will remind you of the mandatory measures at the moment which may include:
Wearing a hygienic or surgical mask throughout your stay (depending of the type of activity) and to respect the safety distance 2 m.
You will be invited to use the disinfectant solution located at the entrance of the establishments you visit (transportation, hotels, wine cellars, restaurants, museums, etc.).
Means of payment is always electronic pre-payment (Paypal, transfer, etc.)
ACTION IN CASE OF PEOPLE WITH SYMPTOMATOLOGY COMPATIBLE WITH COVID-19
In the event that a person shows symptoms compatible with COVID-19, the following will be done:
• The service supplier company will inform Ambia Tours immediately and contact the health services to carry out the relevant tests.
• In the event of being positive, the health services will give the appropriate recommendations regarding lockdown.
• The service suppliers will contact customers and other people outside the organization with whom they may have had contact in the last 15 days.
Please also check https://www.visitvalencia.com/en/new-normal-arrives-valencia to be updated with the security measures for entry into Spain and the regulations to follow in Valencia Community as information is subjected to change according to COVID19 evolution.