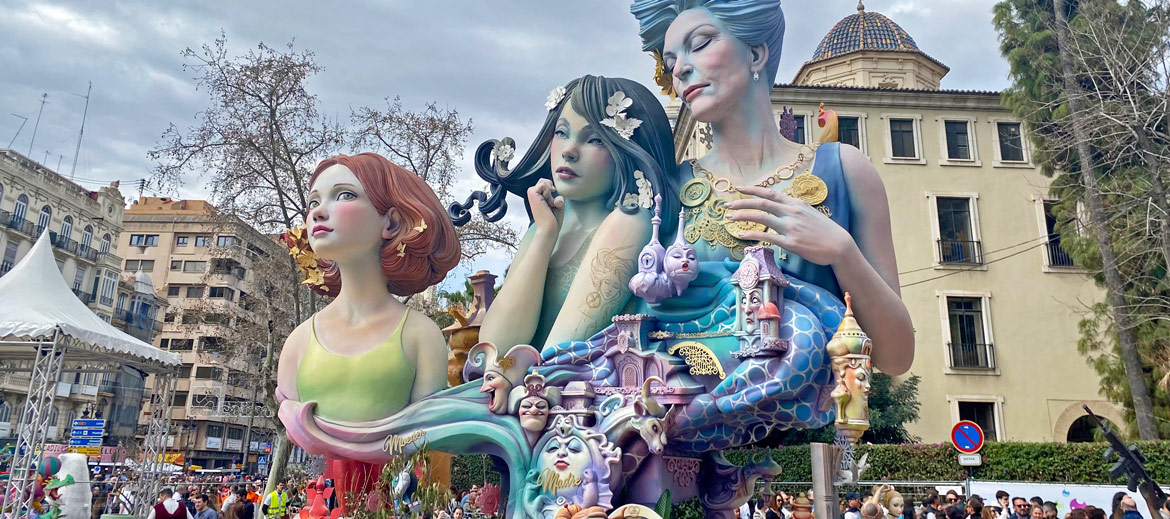 Spring Festival in Valencia - Fallas in Valencia (15th to 19th March)
The most internationally known of all Valencia's festivals, Las Fallas have been celebrated from the 18th century until today. Declared Intangible Cultural Heritage by UNESCO in 2016, it is the most important festival for the city and indeed, for most Valencians. Celebrations begin on 1st March and the festival culminates on 19th March.
Originally, at the beginning of spring, people would throw their old junk out into the streets and burn it on a huge bonfire to ward off any evil spirits, to ask for a good harvest and for a good start to the season.
The festival as we know it today stems from the middle of the 19th century, when people began to make highly humorous satirical figures out of their household junk and then burn them afterwards.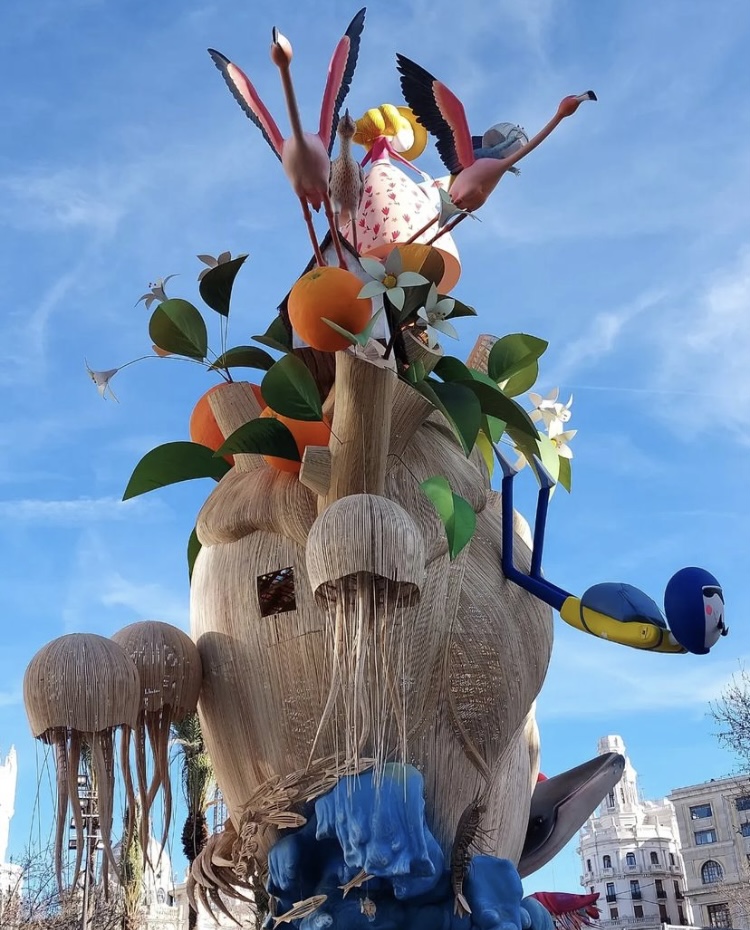 In time, ingenuity transformed these crude figures into sculptures made of clay, wax, wood, and eventually, synthetic materials. However, the essence of the celebration remains the same: it all culminates in fire, the purifying element which represents a new beginning. The popularity of this festival also helped to generate competition amongst the different neighbourhoods and their monumental ensembles, the Fallas.
On the 15th March, the plantà takes place. All the Fallas monuments are erected on almost every corner of every neighbourhood and are then publicly burnt on the 19th. This is also the day on which homage is paid to Saint Joseph, the patron saint of carpenters, and is celebrated nationally as Father's Day.
Women dress as falleras in dazzling silk costumes and carry floral offerings to the patron saint of the city, the Virgen de los Desamparados (Our Lady of the Forsaken).
From 1st March until Saint Joseph's day, the Mascletà, an explosion of colour, noise and gunpowder is held in the plaza del Ayuntamiento (City Hall Square) at 2 p.m. During Fallas week you can see parades of marching bands playing music and popular tunes all over the city. Come and visit Valencia, in our guided tours we will tell you all.